Shop Instore
In June 2017, we opened our online store to the public and created a Purple Cupcakes Shop.

You can now visit us to browse our extensive range of products and actually see everything for yourself before you buy. There is everything you could possibly need whether you are a beginner or professional cake make and decorator.

Our mum Ann, is Shop Manager and is always happy to see our loyal customers and welcomes new customers with a smile.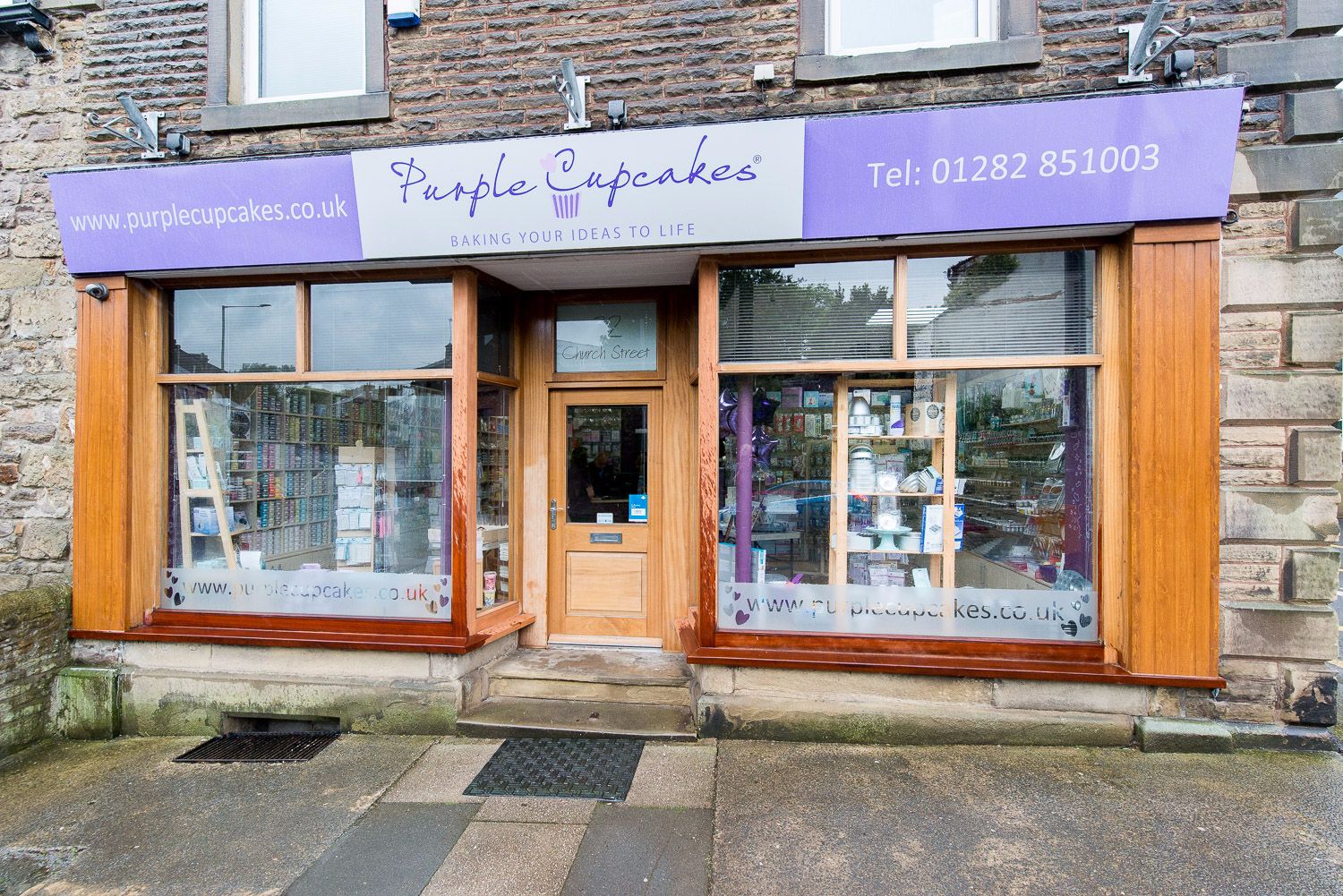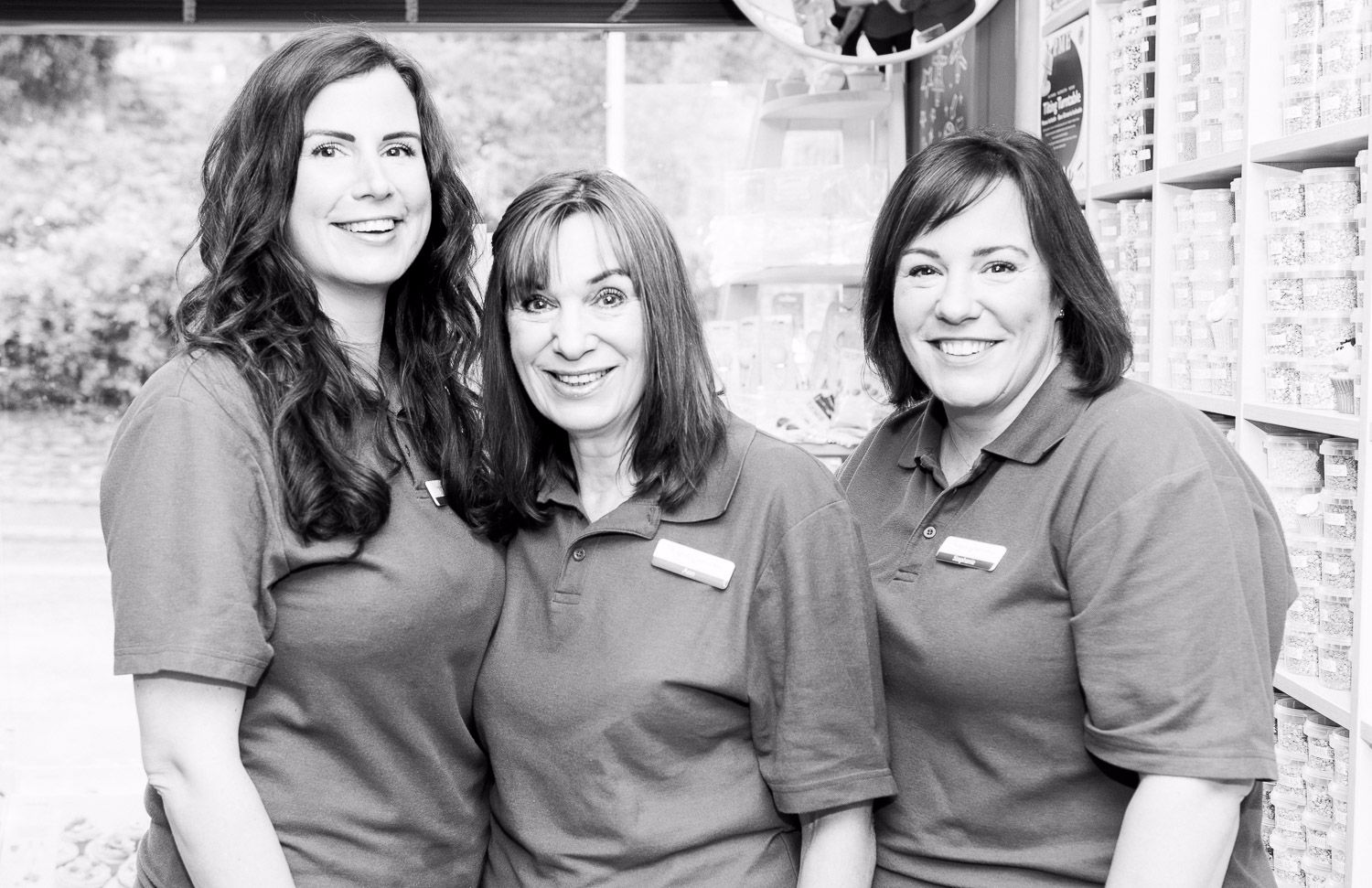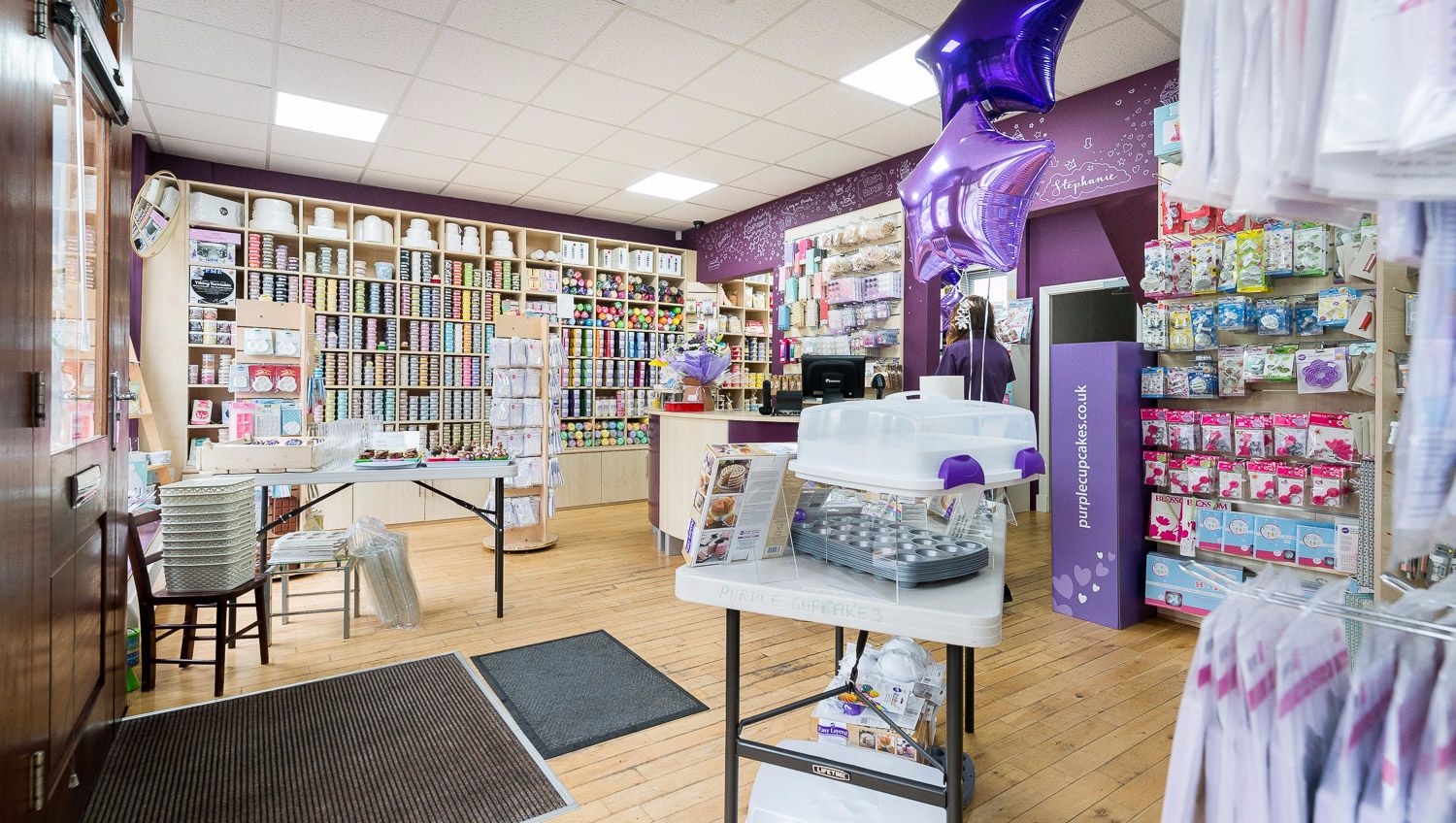 Alongside our own branded products such as our vast range of Sprinkles and Edible Sugar Pearls, The Foam Balls and our famous Cornflour Pouch, we stock all leading brands. So whether you need Paste Colours, a Rose Cutter, Sugarpaste, Florist Paste, Modelling Paste, Sugarcraft moulds, alphabet cutters, petal dusts, you can be sure to find it instore.

When you shop instore with us, you will receive a loyalty card (which we hope to roll out online soon) and this works so you earn points when you shop which you can redeem against future purchases.
Some of our favourite items